When you think of tabs, you probably think of the brightly coloured cardboard tabs that were used in your school folders. They got a lot of use and by the end of the year were often ripped and looking tatty.
This no longer needs to be a problem with the multiple substrate materials that are available for your tabs.
Dependent on your needs, we can help you to select the right substrate for your circumstances.
Here's a quick break down on the options.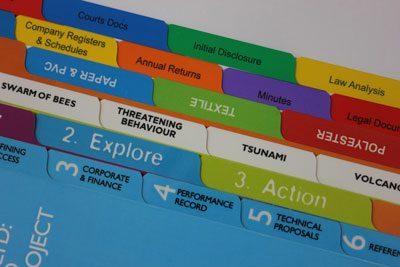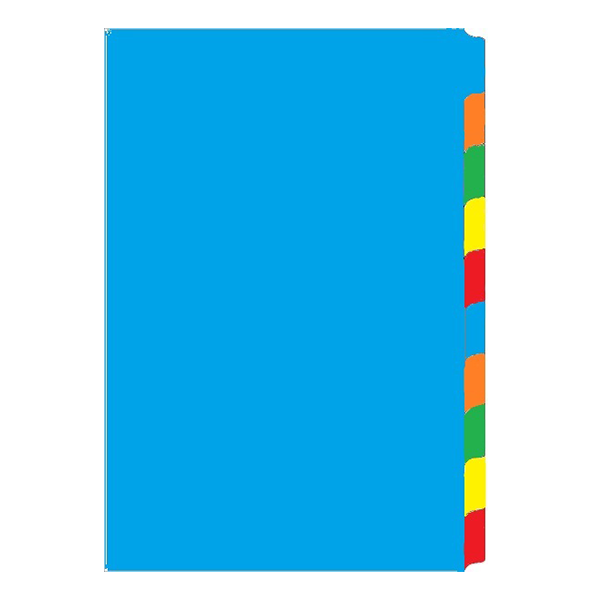 Cardboard tabs are a cost-effective option, with a lower cost for both the material and the printing of the material when compared with other substrates.
The tabs are also lightweight, and less bulky which means if you need multiple sets of tabs in your folder, then these may be the best option for you.
You can choose the number of tabs you need in colours ranging from white to bright, and we can customise your tabs by printing a word or number on them.
Of course, as we've mentioned above, these aren't as durable in comparison to other substrate materials. So, if your tabs are going to get significant use, you may want to consider an alternative substrate.
To improve the durability, we can reinforce the tabs with a plastic mylar coating. This can be  either clear or coloured to create impact and draw attention.  We can also reinforce the spine of the tabs with a ½" tape prior to drilling the holes.
If you are looking for an eco-friendly option, FSC certified card is available which means that the card comes from sustainably managed forests. And of course, cardboard is recyclable in your everyday recycling collection so it's super easy to dispose of at the end of it's life.
Cardboard tabs are ideal for use at work, school and home, where you need to organise your documents and retrieve them quickly and efficiently.
Polypropylene is an ideal material where you need longevity. It is very durable, and easy to clean which means it can be used time and time again.
The polypropylene used by Tabbing Services also offers antimicrobial benefits, reducing the growth of bacteria in between cleaning and helping you to maintain a healthy environment. In addition, it is food safe certified which means the material is completely toxin-free, with no nasty additives or heavy metals.
The print and substrate cost of polypropylene is higher than cardboard, however its ability to be re-used makes this a cost-effective option over the products lifespan.
Also, there are environmental polypropylene solutions available, with 50% recycled material used in its production. Polypropylene is also 100% recyclable, maintaining its strength and durability throughout the recycling and manufacturing process. In many areas of New Zealand, you can put Polypropylene in your normal recycling collection.
If you are wanting to add colour to your tabs, Polypropylene has nine colour available – white, black, light blue, dark blue, light green, dark green, red, orange, and yellow.
Polypropylene tabs are ideal for use in healthcare, aged care, restaurant menus, and other hospitality situations where cleanliness is important, as well as environments where tabs need to be durable and re-usable.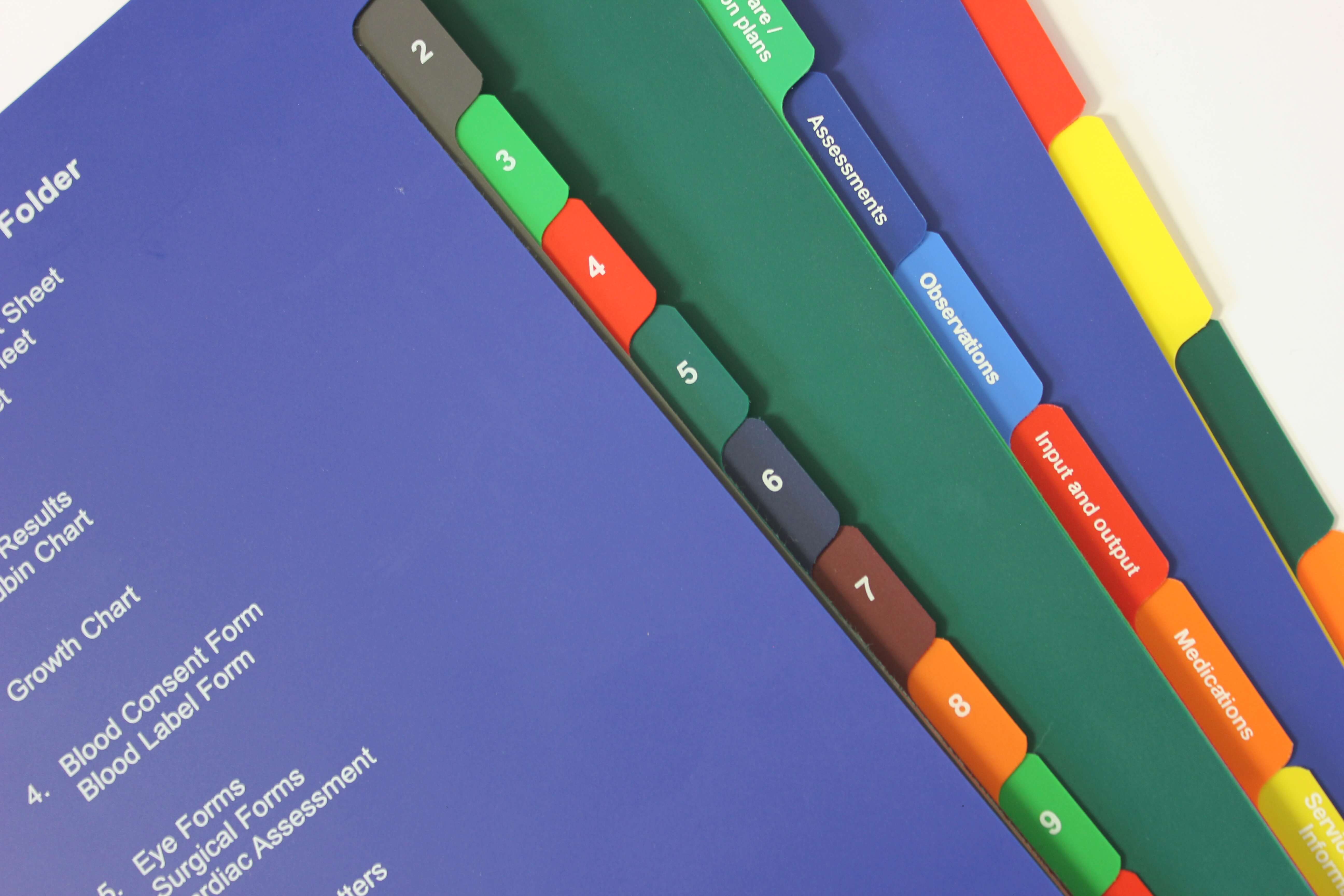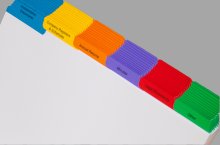 Mylar is a heat applied plastic coating that is used to make cardboard tabs become more durable and stand out.  We also call this Plastitab.
This coating could be clear or coloured, with 21 Mylar colours to choose from.
Mylar coating is a cost-effective way to improve the durability of your cardboard tabs without going to the full polypropylene option.
Mylar plastic coating would be ideal for situations when you want your cardboard tabs from getting tatty from overuse.  You can use the clear coating for durability or choose from a range of colours to make the details of your project stand out and look professional.
You could also choose to laminate both sides of your card to create a highly professional and durable tab set.
As you can see, not all tabs are the same. Just as not all needs are the same. We hope that the information above helps you to understand which substrate material might be suitable for your needs.
Our team are available to discuss your specific needs, to help determine the best substrate material for your tabs. Contact us to discuss.